Khloe Kardashian's Prank On Kourtney Kardashian
The Kardashian family is known for causing controversy and providing the internet with juicy gossips. In addition to that, they are also famous for their wealth and, let's be honest, their bodies. Being a billionaire has caused this family to be unaware of what normal people do or struggle with. So their ignorance usually causes controversy, the latest one being Khloe Kardashian's prank on her sister, Kourtney Kardashian. If you are interested in the latest shenanigan of this family, keep reading.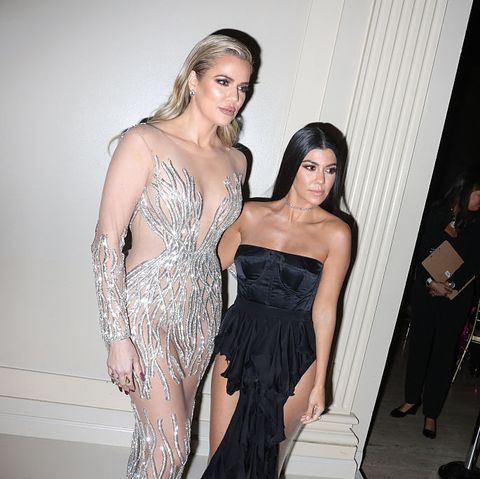 What Exactly Did Kourtney Kardashian Do?
On May 10th, Kourtney shared a story on her Snapchat that showed her yard littered with toilet paper. This is a common prank that teenagers pull and it would not have been a huge issue a few months ago. But with what we are experiencing nowadays, this prank was definitely a mistake! America and many other countries are experiencing toilet paper shortage due to the high demand. Using the toilet paper for a prank when other people are literally fighting over toilet paper, is the dumbest thing a celebrity can do. You can find the video on Twitter via this link.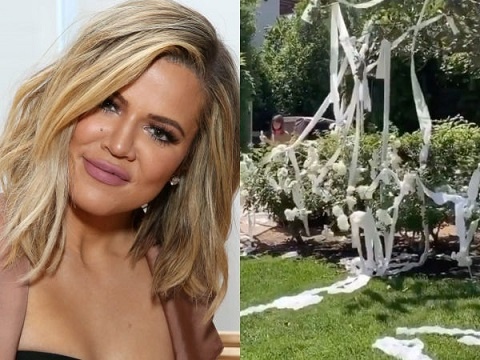 According to the video, it appears that this prank was originally Mason Disick's idea, Kourtney Kardashian's son. Apparently, the young boy was having a sleepover at her aunt's house, Khloe Kardashian, and they came up with this genius (!) idea to TP Kourtney's house. Kourtney's reaction to this thoughtless joke is also worth talking about. You would think at least one person in this family would be wise enough to decide against posting such thing on social media. However, this is not the case. Kourtney Kardashian posted the video on Snapchat because she probably thought that this a funny joke and it would be well-received! Little did she know, right?
The fact that Kourtney phrased this prank as "genius" just shows how much unaware she is of the real world. People started calling this out and posted angry comments under her posts on Instagram. Some people even called them "obnoxious", "selfish" and "tone deaf". Kourtney and Khloe have not yet responded to the criticism. What's certain is that this is not their first thoughtless action, and surely not the last!