What Happened Between Selena Gomez And Demi Lovato?
Honestly, Demi Lovato and Selena Gomez always had a complicated friendship. Having a similar background and sharing the same ambitions, the two stars first met in 2002 on set and became close friends. Fast forward to 2020 and Demi Lovato is accused of having a private instagram account under the name "traumaqueen4eva" which was used to hate on her former best friend. What happened between Selena Gomez and Demi Lovato?  How did their friendship end? You are about to find out.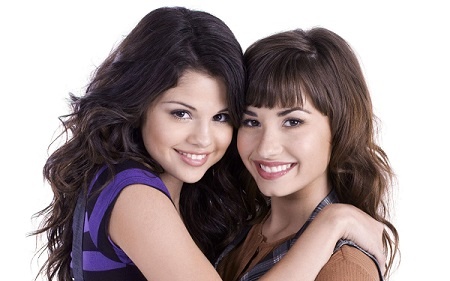 The Beginning of Demi and Selena's Friendship
It all started when Demi Lovato and Selena Gomez met each other on the set of "Barney and Friends" back in 2002. The two 10-year-old girls started a friendship together. In 2007, Demi scored a role on "Camp Rock" and Selena had "Wizards of Waverly Place" which both were successful TV shows, but this did not let the two stars grow apart. They had remained tight since their days on "Barney and Friends", they even posted some vlogs together on YouTube. The two reunited on screen in a Disney movie called "Princess Protection Program" in 2009. They became even closer and even inseparable. Given their nearly nine years of friendship and working together at the same, it seemed like they had become inseparable.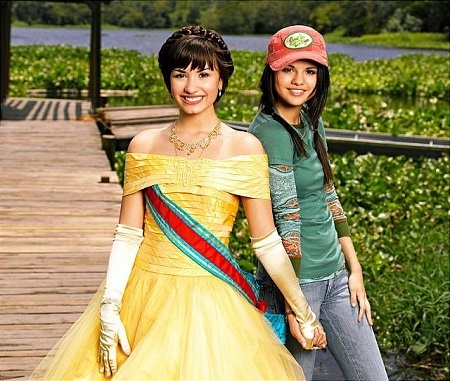 Taylor Swift In the Middle
Things began to go south when Selena started to hang out with Taylor Swift. A video was even posted of the two new friends bowling together. This probably made Demi jealous, since later on that year when she was asked about Selena Gomez, she responded "Ask Taylor". Wow, harsh.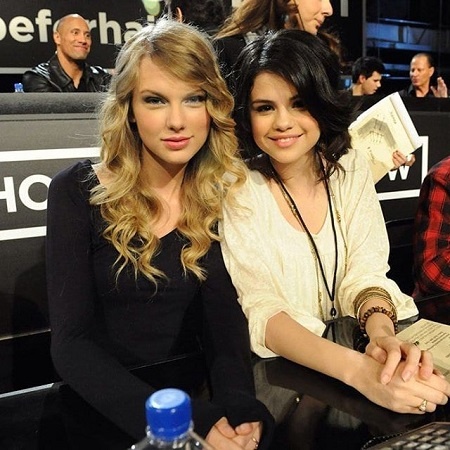 Later in 2010, Demi checked into rehab due to her eating disorder and alcohol abuse. After recovering and checking out of rehab, the two reunited on the red carpet of 2011 Teen Choice Awards and also the 2011 MTV Video Music Awards. In an interview in 2013 she even said:
Fortunately, I have family and friends around me that are very, very supportive of me and my recovery… Nick especially and Selena because Selena called me crying when I was in there and was just so worried … I was like "Look, I should be the one crying. It's all good." … Ever since then, we've gotten closer.
Selena even posted a selfie of the two at the backstage of "The X Factor", saying that: "It's just the evidence of forever, no matter what."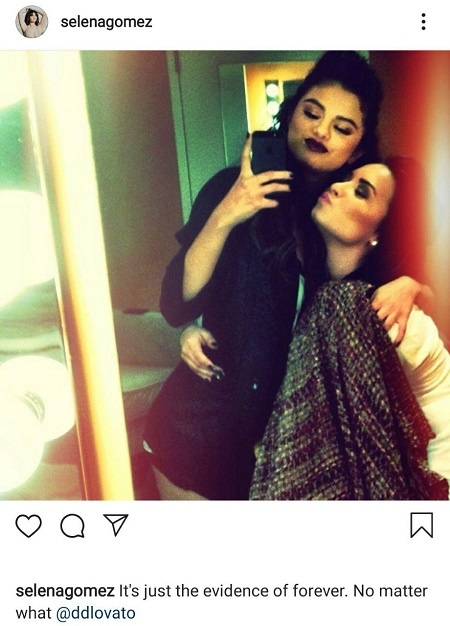 Demi Lovato Unfollowing Selena Gomez On Social Media
In the summer of 2014, Demi suddenly unfollowed all Selena Gomez's social media accounts. In an interview with Andy Cohen on "Watch What Happen's: Live" in August 2014, Demi was asked about her reasons behind unfollowing Selena and she answered:
People change, and people grow apart.
Not a good enough reason if you ask me.  However, a year later Demi started following Selena again and Selena even posted a picture for Demi's birthday. Selena also expressed her love for Demi in an interview with ET and said:
I Love her [Demi]. She's like Family at this point. It's nice to be able to see people that you grew up with succeed.
In 2016, Selena Gomez decided to take some time off from work and social media. This was expected, because of the mental toll of her on-and-off relationship with Justin Bieber and being diagnosed with Lupus. She made this decision to focus more on her health, both physically and mentally. In 2017, Selena had to receive a kidney transplant due to her disease. Lovato told the People magazine:
I think that she is a very strong woman. I'm very happy and proud of her.
Reunion and Demi Lovato's Overdose
In 2017, they reunited on the red carpet for InStyle Awards and fans were going crazy and were hoping the two are back together as BFFs for good.
2018 was a rough year for Demi Lovato, as she sadly had an accidental overdose. She had to stay in the hospital for two weeks and then she was sent to rehab again. As Selena heard the news, she immediately reached out to Demi's family and expressed her love and concern for her childhood friend. Selena also told Elle magazine:
All I'm saying is, I reached out personally. I didn't do a public thing. I didn't want to. I… I love her. I've known her since I was seven. So… it's… that's what I'll say.
Demi Lovato's Interview With Harper's Bazaar in 2020
A few days ago in an interview with Harper's Bazaar, Demi revealed that she is no longer friends with Selena. She stated:
When you grow up with somebody, you're always going to have love for them. But I'm not friends with her. I will always have love for her, and I wish everybody nothing but the best.
We are still wondering what happened between the two since Selena had even posted a story on her Instagram, congratulating Demi Lovato on her performance in the Grammy Awards. Now this is when things get real.
Yesterday, on April 17th, A video was leaked on twitter that allegedly showed Demi Lovato and her boyfriend live-streaming from the account "tramaqueen4eva" which it is said it's Demi's private account, shared only with close friends. You can see a screenshot down below which was published on twitter (It is not known who took the screenshots):
The hashtag #DemiLovatoPartyIsOver is currently trending on twitter. Demi fans claim that the screenshots are fake. The account "tramaqueen4eva" was closed after the accusations. Nobody will know for sure until one of the two comment on the accusations.