Over 27 years ago, two infants were born at the same hospital on the same day in Massachusetts. those two babies are now being married.
When two infants born at the same hospital on the same day
"If  anyone tells me this story even as a tale, i will never believe it." added groom Aaron Bairos in an interview. Bairos and his bride, Jessica Gomes, have just been married a few days ago.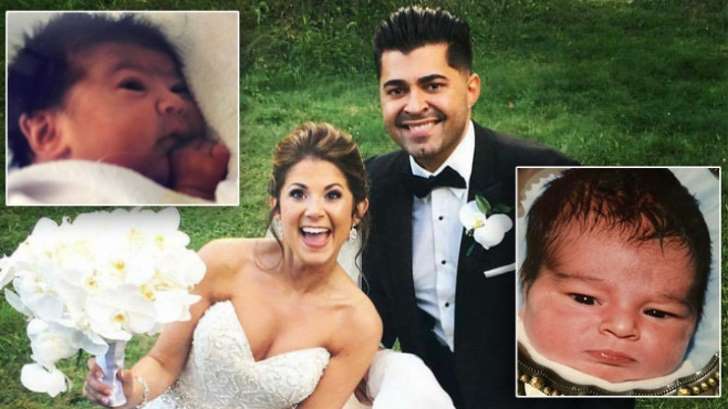 They were checking their certificates when they released this fact. as well as their mothers could remember each other on the same day.
On April 28, 1990, Bairos and Gomes were the only two babies born at Morton Hospital. but how this is possible? every second four babies are born in the world and two other people will die. there are something we cant change in our life either there is no other alternative to choose like when to be born or how to die. these are called "fate".
"The hospital we were born at was a fairly small hospital, and it's kind of the only one in the city so the chances of us being born there were pretty good"
Gomes said there might be a photo of them together from the hospital shortly after birth, but the background was blurry and it's difficult to tell whether it is Bairos in the basket behind her.
Although their community is small, Gomes said they met formally in high school through friends and started dating as teenagers.
"Because we've all kind of grown up together, every year for our birthday we do something big," Bairos said.
When asked whether they believed being born at the same time was fate, Gomes answered, "I think it is."