Who are the most famous people of the world in all time ? you can see the top 5 famous people in history !
1- George Washington
The first president of United States of America.serving from 1789 to 1797, and dominant military and political leader of the United States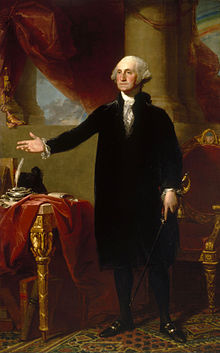 from 1775 to 1799.
The Electoral College elected Washington unanimously as the first president in 1789, and again in the 1792 election; he remains the only president to have received 100 percent of the electoral votes. John Adams, who received the next highest vote total, was elected Vice President. At his inauguration, Washington took the oath of office as the first President of the United States of America on April 30, 1789, on the balcony of Federal Hall in New York City.The 1st United States Congress voted to pay Washington a salary of $25,000 a year—a large sum in 1789. Washington, already wealthy, declined the salary, since he valued his image as a selfless public servant. At the urging of Congress, however, he ultimately accepted the payment, to avoid setting a precedent whereby the presidency would be perceived as limited only to independently wealthy individuals who could serve without any salary.The president, aware that everything he did set a precedent, attended carefully to the pomp and ceremony of office, making sure that the titles and trappings were suitably republican and never emulated European royal courts. To that end, he preferred the title "Mr. President" to the more majestic names suggested.
2-Benjamin Franklin
Benjamin Franklin was born in Boston on January 17, 1706. He was the tenth son of soap maker, Josiah Franklin. Benjamin's mother was Abiah Folger, the second wife of Josiah. In all, Josiah would father 17 children.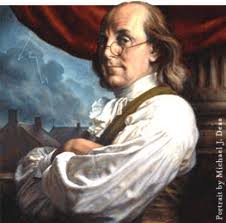 Josiah intended for Benjamin to enter into the clergy. However, Josiah could only afford to send his son to school for one year and clergymen needed years of schooling. But, as young Benjamin loved to read he had him apprenticed to his brother James, who was a printer. After helping James compose pamphlets and set type which was grueling work, 12-year-old Benjamin would sell their products in the streets.
3-Leonardo Da Vinci
Born out of wedlock to a notary, Piero da Vinci, and a peasant woman, Caterina, at Vinci in the region of Florence, Leonardo was educated in the studio of the renowned Florentine painter, Verrocchio. Much of his earlier working life was spent in the service of Ludovico il Moro in Milan. He later worked in Rome, Bologna and Venice, and he spent his last years in France at the home awarded him by Francis I.
4-William Shakespeare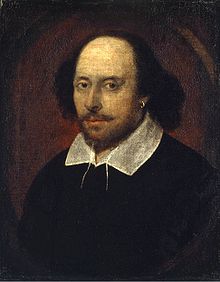 Shakespeare was born and brought up in Stratford-upon-Avon. At the age of 18, he married Anne Hathaway, with whom he had three children: Susanna, and twins Hamnet and Judith. Between 1585 and 1592, he began a successful career in London as an actor, writer, and part owner of a playing company called the Lord Chamberlain's Men, later known as the King's Men. He appears to have retired to Stratford around 1613 at age 49, where he died three years later. Few records of Shakespeare's private life survive, and there has been considerable speculation about such matters as his physical appearance, sexuality, religious beliefs, and whether the works attributed to him were written by others.
5- Abraham Lincoln
Abraham Lincoln was born February 12, 1809, the second child of Thomas Lincoln and Nancy Lincoln (née Hanks), in a one-room log cabin on the Sinking Spring Farm in Hardin County, Kentucky,(now LaRue County).