CHRISTMAS SPIRIT
So some of us don't actually like Christmas Pudding. Go figure! How about this gorgeously simple No Bake 4 Ingredient White Christmas Tart instead? With a crunchy ginger biscuit base and a silky white chocolate ganache filling, it's sure to look and taste the part on Christmas Day! Only takes about 25 minutes to make too. Not bad at all!
Here is what you will need to serve 8-10.
For the Base
185g Ginger Biscuits
60g Unsalted Butter
For the Filling
200g White Chocolate
50g Unsalted Butter, Room Temp
170ml Double Cream
Essential Equipment
20cm (8?) Round Loose Bottomed Tart Tin
Food Processor
Snowflake Plunge Cutters (for optional decoration)
NOTE: IF YOU ARE MAKING THE DECORATIONS, MAKE THEM 24 HOURS IN ADVANCE TO ALLOW THEM TIME TO DRY OUT.
Lightly knead a small amount of white fondant icing then roll out to a thickness of approx 2mm. Take your plunge cutters and cut out some snowflakes.
Place them onto plates lined with baking paper (so they won't stick.)
Spray half of them with edible gold shimmer spray then pop them all in the fridge for 24 hours to dry out.
White Chocolate
Firstly, either finely chop your white chocolate or (be lazy like me and) break it into the food processor and pulse until it becomes very fine.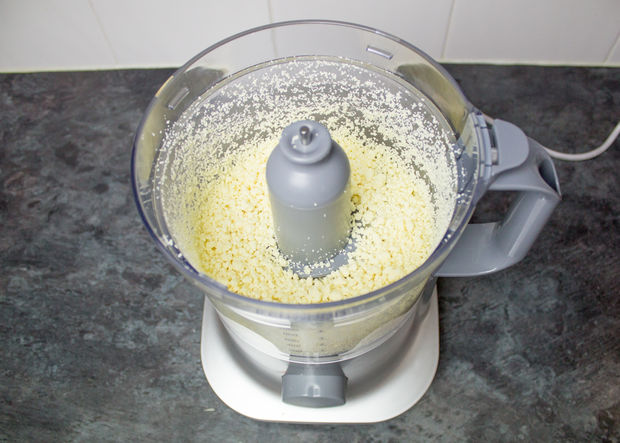 Tip your chopped chocolate into a glass bowl and set to one side.
Ginger Biscuit Base
To make the base, tip the ginger biscuits into the food processor (don't worry about the white chocolate remnants) and pulse until fine crumbs.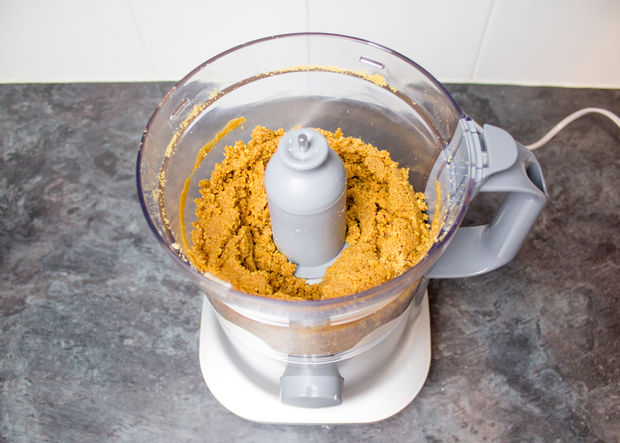 Melt your butter in a small bowl in the microwave in 20 second blasts then pour into the biscuit crumbs. Pulse until it looks like wet sand.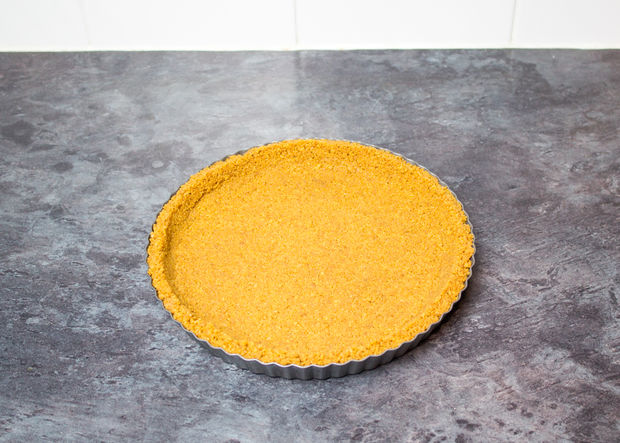 Tip the mixture into your tin and press firmly into the base & sides with the back of a metal spoon. Pop this into the freezer for 10 minutes to firm up whilst we make the filling.
Ganache Filling
Cube the butter and place into the bowl along with the white chocolate.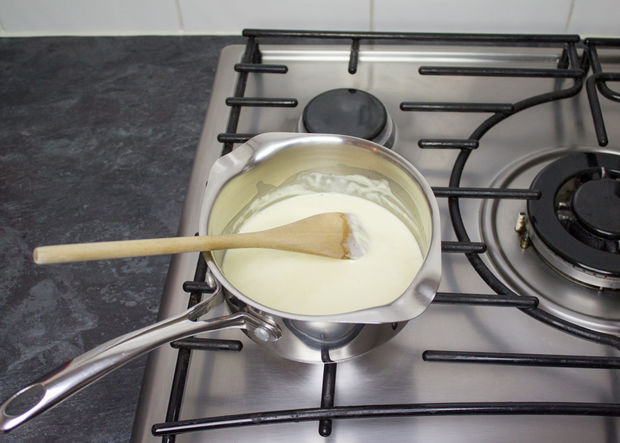 Gently heat the cream in a small saucepan until it just starts to boil then pour over the chocolate and allow to stand for 5 minutes.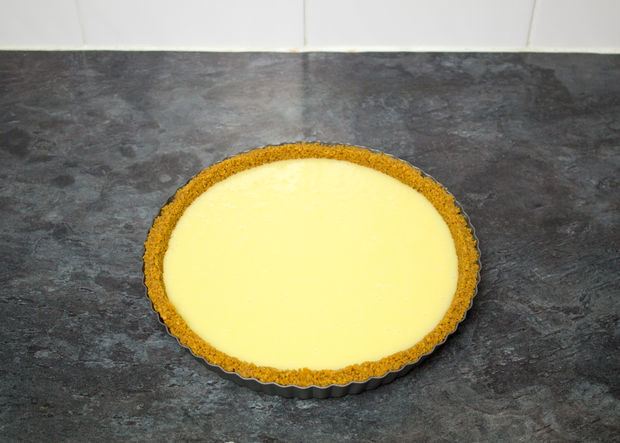 Give it a good stir until everything has melted and it becomes smooth & silky.Pour into the base and allow to chill in the fridge for 10-15 minutes.
Finishing Touches
If you made the decorations, arrange them carefully on the top of the Christmas Tart then sprinkle all over with edible glitter. Place back into the fridge to set for at least 3-4 hours. (Overnight is best.) This will be ok on a serving plate wrapped in cling film in the fridge for 3-4 days.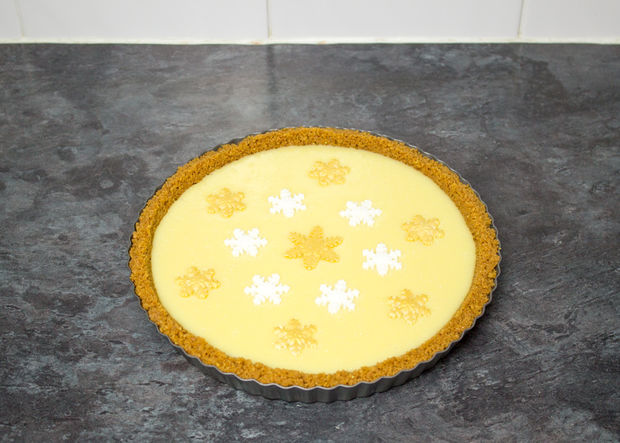 And there you have it! A beautiful White Christmas Tart that is sure to keep those non Christmas Pudding lovers happy this year. It's actually a lot lighter than you might think too, so perfect for after that huge Christmas Dinner you know you're going to eat! It looks so pretty if you make the extra effort with the decoration as well. A bit of a showstopper this one!