Ingredients for pumpkin pie
1 (8-ounce) package cream cheese, softened
2 cups canned pumpkin, mashed
1 cup sugar
1/4 teaspoon salt
1 egg plus 2 egg yolks, slightly beaten
1 cup half-and-half
1/4 cup (1/2 stick) melted butter
1 teaspoon vanilla extract
1/2 teaspoon ground cinnamon
1/4 teaspoon ground ginger, optional
1 piece pre-made pie dough
Whipped cream, for topping
Directions
Preheat the your oven to 350 levels F.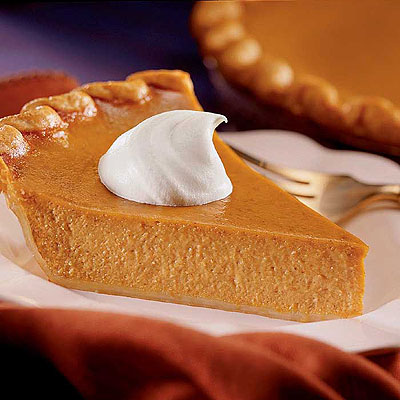 Place 1 item of pre-made pie dough down into a (9-inch) pie pan and media down along the bottom and every side. Touch and wrinkle the edges together to make a pretty design. Put the pie spend back into the refrigerator for 1 hour to company up. Fit a item of metal aluminum foil to cover the inside of the spend completely. Complete the spend up to the edges with pie loads or coffees (about 2 pounds) and position it in the your oven. Make for 10 moments, eliminate the metal foil and pie loads and bake for another 10 moments or until the brown crust area is dry and beginning to color.
For the stuffing, in a large preparing dish, defeat the lotion mozzarella dairy product with a hand machine. Add the pumpkin and defeat until put together. Add the glucose and sodium, and defeat until put together. Add the egg together with the yolks, half-and-half, and dissolved butter, and defeat until put together. Lastly, add the vanilla flavouring flavor, nutmeg, and cinnamon, if using, and defeat until included.
Pour the stuffing into the warm prepared pie brown crust area and bake for 50 moments, or until the center is set. Put the pie on a cable tray and awesome to 70 levels. Cut into pieces and top each item with a nice amount of pulled lotion.