Ants are one of the most mysterious insects, and when you have ants in your house it's really hard to eliminate them from your table & kitchen ! Many of us wants to attract ants in a place of house and then poison them to eliminate these insects from our house. But What attracts ants in the house? In this post of Pumpkeen and after our previous posts about ants we are going to answer this important question.
Where do ants hide in house ?
Have you noticed a few ants wandering around your bathroom floor? Although you probably don't have an ant infestation yet, these lone ants may lead to a more serious ant problem. Ants that wander places alone are scout ants that are looking for a new home for their colony. Once these few ants find a safe harbor in your home, the entire ant colony will soon follow.
Fortunately, the more you can learn about what is attracting ants to your home, the more you can prevent an ant infestation.
Here are a few things that may be attracting ants to your home.
1. Water Attract ants

If you have excess moisture around your home, you may be attracting ants. Bathrooms are a common area for ants to nest because of the readily accessible water. For instance, carpenter ants tend to build nests under bathroom sinks or tiles; these areas usually hold more moisture than others. If you notice ants in your bathroom, look near sinks, toilets, and tubs for dripping or leaking water.
In addition, you should thoroughly clean your bathroom to remove any pools of water. Scrub floors and inside drawers with a disinfectant cleaner.
Along with the bathroom, the kitchen sink may also provide ants with needed water. Try to keep the area around the kitchen sink free of standing water.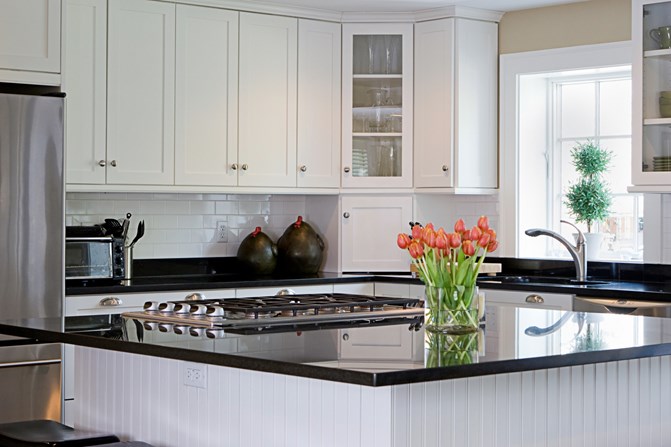 2. Food attract ants

Ants may also choose to nest in your home if you have a lot of accessible food. In fact, homeowners who don't clean food spills or messes will likely attract ants. If you want to deter ants from your home, clean your kitchen regularly and thoroughly. Make sure to clean areas that have sugar and grease residue. Ants are particularly attracted to the scent of sugar and grease.
What attracts ants in the house ? do you know ?
Be proactive and diligent by quickly cleaning any spills. Take care of spills after preparing meals, and use soap or vinegar with water to clean away food. If you only clean with water, you may not entirely eliminate the food scents that attract ants. Also, keep your countertops clear of crumbs, as these substances could also attract ants.
A part of cleaning your kitchen should include securely storing food. Ants will likely smell food unless it's stored in a container or in the refrigerator. In particular, use tightly sealed plastic containers to store sweet foods, such as syrup, sugar, and honey. If you get any sticky residue on the outsides of these containers, wipe away the residue immediately.
You may also want to keep ants out of dry-good containers, like flour, by putting a bay leaf in the containers.
Another common food source for ants is the garbage can. Never leave food in the garbage can for longer than a day. When food sits out for days, it will often emit a strong odor. Instead, try to take the garbage to an outside trash can each day.
Also, keep your outside trash cans away from the entrances of your home. Place any perishable food in a bag before throwing the items in the garbage can.
3. Shelter attract ants

One of the best ways to prevent an ant infestation is to stop ants from initially entering your home through small cracks or holes in the walls. After you have eliminated food and water sources for ants, make sure the ants can't easily enter your home. Seal windows and doors with weather stripping to prevent ants from entering your home.
If ants do enter your home, they often use walls as a safe, secluded shelter for the colony. Seal cracks and holes in walls and floors to prevent ants from entering the walls of your home. Seal these openings with silicone caulk.
Along with preventative measures, you may need professional pest control services to avoid infestations. Some ant species are particularly hard to remove from homes, such as carpenter ants.
Other Common Hideouts of ants

To answer "What attracts ants in the house ?" we need to know about hideouts of ants. Ants can easily find a way indoors through even the tiniest cracks, so other areas of the home are also common hideouts. The NPMA survey revealed ants are also found in the following areas:
Inside walls (73%)
Bedrooms (61%)
Living rooms (60%)
Basements (54%)
Air conditioning and heating units (37%)
To keep ants from finding a way inside, homeowners should pest-proof around the outside of the home. Experts recommend sealing any cracks with silicone caulk, repairing holes in window and door screens, replacing weather-stripping, fixing loose mortar around the basement foundation and windows, and keeping tree branches trimmed back and away from the house.
Good to know about ants
Common ants can live up to seven years, and their queens can live for up to fifteen years.
Each ant colony can hold up to half a million ants.
If threatened, ants are able to move in large numbers at the flick of a switch, with the safety of the colonies' queen as top priority.