15 Interesting facts about giraffes you may have never known

15 interesting facts about giraffes you may have never known:
1- Giraffe is the tallest animal living on the earth with near 5.5 meters of height. It's three times more than an adult man and also Giraffe's long neck is useful to have a wide look over the jungle
2- Just after 10 hours of birth, baby giraffe can run on his own feet.
3- Although giraffes are so tall, but they don't sleep more than 2 hours during a day.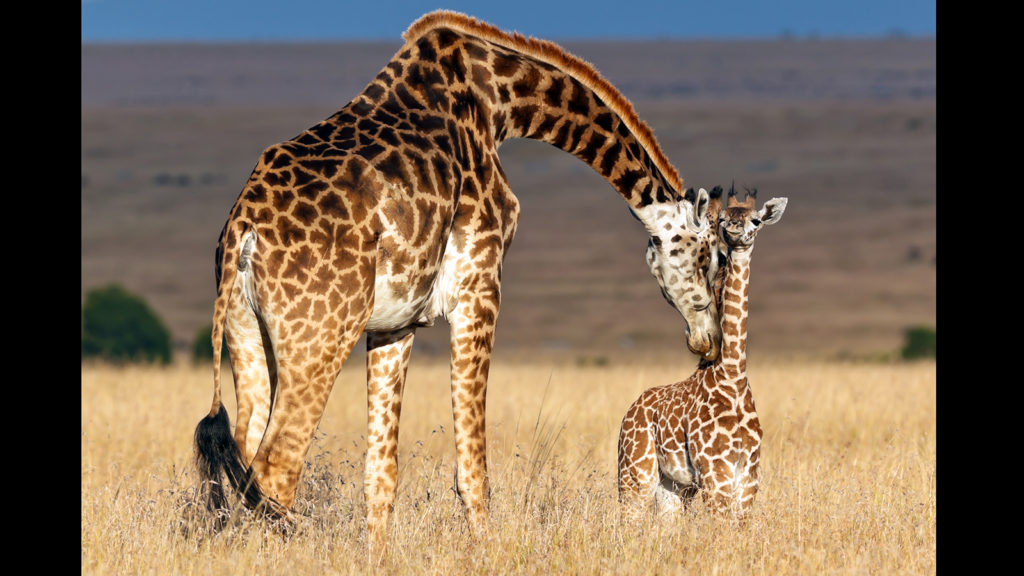 4- Giraffe's tongue may grow up to 53cm. According to 10cm of human tongue length, it is wonderful.
5- They spend most of day time to eat!  A giraffe can can guzzle up to 45kg of leaves and twigs per day.
6- Female giraffes can childbirth standing up so the baby is welcomed to the world with 1.5m height!
7- The patterns on a giraffe's body are unique and you can't find two of them with the same shape.
8- The name "giraffe" was given to such animals by Julius Cesar who received one as a gift.
9- They can run up to 55 kilometers per hour. Outrunning most horses
10- The giraffe's leg is as tall as 2m. It means they can walk up to 10km/h. two time's more than what a human could walk.
11- A giraffe's 12-inch hooves along with those tall legs could damage any predator who hurts it.
12- Male giraffes rubs their necks together in order to show who is stronger.  
13- In the wild these beautiful creatures live for around 25 years. In captivity they live longer, and have been known to reach 40 years old.
14- A giraffe can drink up to 10 gallons of water every day except eating leaves and twigs. What a large stomach!
15- Also they have the longest tail among all mammals. An adult giraffe can have a tail up to 2 meters.