Russia signed a contract to buy up to a mind-blowing $2.5 billion worth of

fruits

, grains or vegetables from the Philippines last Saturday during a meeting between President Duterte and Vladimir Putin, officials said on Sunday.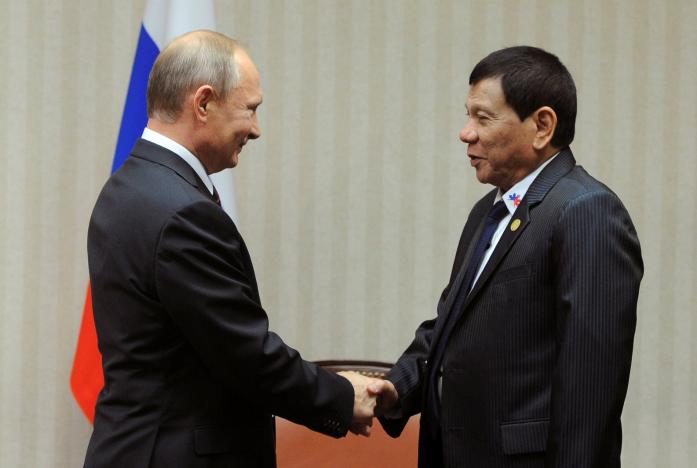 Ramon Lopez the Philippines' trade secretary said that the Russian delegation agreed "immediately" to the proposal of the importation of Philippines' fruits and other agricultural products in the next 12 months. This trade makes the $46 million worth of exports the Philippines currently ships to Russia every year look like a child's play.
"We were talking of what they could buy from us, especially agricultural products, but nothing was specified. But I understand we supply them with a huge quantity of bananas… and mangoes. With these kinds of discussions, these present more trading opportunities between us," Lopez said.
"(They will help) in machine engineering, hardware, modernizing industrial machineries, railways especially long-range railways, port infrastructure, monorails, light transit transport system, agriculture, and of course, tourism," he said.
Summary of the meeting
This might also mean more tourists could flow in from Russia.
"Of course, the other side of this is their commitment to work with us on counter-terrorism, counter-drugs (operations), law enforcement, education finance," Lopez said.
Mr. Lopez said Putin and Mr. Duterte had made a "very good rapport" in their first meeting on Saturday on the sidelines of the Apec summit.
On the Philippines' bilateral ties with Russia, Lopez said: "I mean there's nowhere to go but up because it's really a relationship that offers a lot of opportunities because hardly anything happens when it comes to trade and investment with Russia."
This marked the first meeting between the Filipino and the Russian leaders, although Mr. Duterte had been making many efforts of engaging in friendly gestures toward the meeting. Last week, the Philippines' president spoke about his readiness to join a "new world order" under the leadership of China and Russia.
"I took note of a report that a Chinese delegation recently closed a transaction for $100 million worth of fruit from the Philippines, primarily bananas. That involves 100,000 tons only for one transaction," Lopez said.
This might further shake the tensions that has been made between the Philippines and the United States this year because of president Duterte's controversial comments concerning the U.S policies.