We are always looking for new ways and technologies to make you update and your life better. Business is part of our life and online environment is an inevitable technique for your business which we can't ignore it. Today i'm going to introduce Jivochat to you, a very useful and free tool for your website which make it possible to talk with your visitors and clients.
What is Jivochat
Jivochat is a free tool with premium features which make live chat possible for your website.
But JivoChat is much more than just a regular live chat, it offers you to build a 360° customer support system. Connect message funnels, offer calls, configure and customize freely! With its charming, user-friendly and responsive design, it is easy to use and works perfectly on any device.
You won't lose any sales opportunity ever again, try us and see it yourself. Stop wasting your traffic, turn your visitors into paying customers now!
You are always online
JivoChat is always present on your site, even if you are not. When you are logged into JivoChat your customers will see that you are online to chat to them live, whereas when you are away or not logged in the JivoChat box will say to leave a message and that you will get back to them, so that customers can still ask the important questions that they would like answers to. JivoChat provides you with an online admin system which you can access through your computer or through the JivoChat App.
This means that no matter where you are you can always stay loggged in to chat to your customer, even when on the move. You can also have more than one user on your JivoChat subscription so that you can make sure that someone is always logged in if you are away from the office.
According to my own experience, Working with jivocaht is really easy, and using of this tool can really increase the conversion rate of your website, you can use Jivochat on any device and any platform.
Installing Jivochat is really easy and simple just by copying a very short script you can have this amazing tool on your website. Try it right now.
JivoChat capabilities for managing operators
But managers are always willing to have accurate statistics to make accurate decisions! JivoChat has provided us with this opportunity and provides accurate statistics of the time of the chat operators, the number of responses and the number of missing chats, and most importantly the full archive of the operator's chats. These statistics are all available in the form of a table and graphs, as well as downloadable Excel files.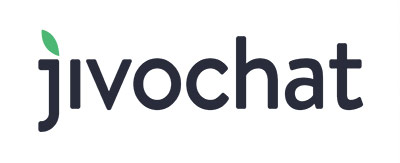 What to do after 14 days of trial!
First, JivoChat is working after JivoChat, but has no side-features and a simple, simple chat! If your business is professional, you can pay through the link below and with accelerated membership cards, pay the full account amount and we will charge you within 12 hours after paying your account. The good news is that we cut off JivoChat for users of the information base of 10%! That is, the prices we have placed here are 10% lower than the prices of the JivoChat site.