Today was Taylor Swift's 23rd birthday! She's garnered lots of attention and success since the release of her debut album in 2006 and has won countless Grammys, American Music Awards, and CMAs.
Taylor seems genuinely shocked and excited to receive accolades from peers and praise from her fans, resulting in some pretty amusing facial expressions.
In my opinion Taylor Swift plays an important role in the music industry, even though I'm not American but I'm one of her fans …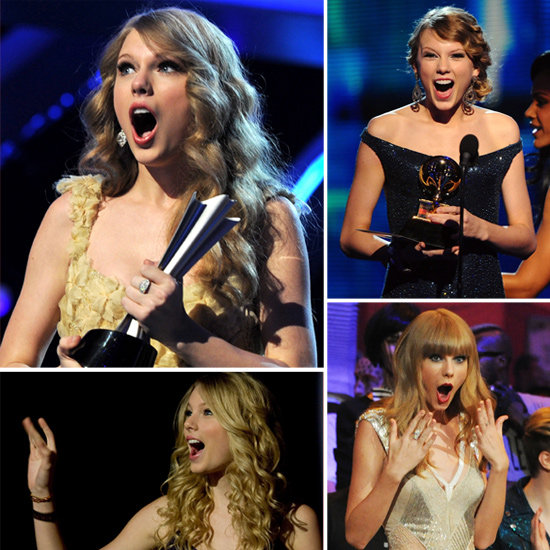 What happened in the birthday night :
Last night, Metro police arrested a Wisconsin man for allegedly trying to break into Taylor Swift's Nashville estate. Luckily the singer is currently over seas, so she wasn't home.