It's amazing ! I'm talking about these Anamorphic and amazing 3D drawings by Alessandro Diddi the Italian artist. Please follow this post and look at these amazing 3D drawings.
Amazing 3D drawing No.1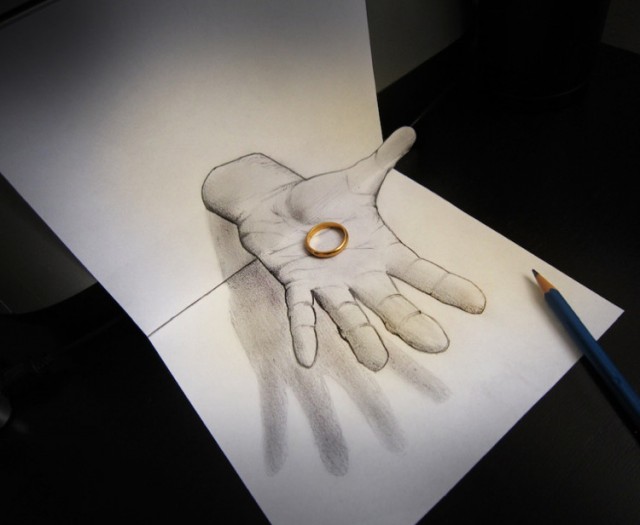 In this drawing you can see a 3D hand comes out of paper with a ring on it ! it's wonderful, isn't it ?
Amazing 3D drawing No.2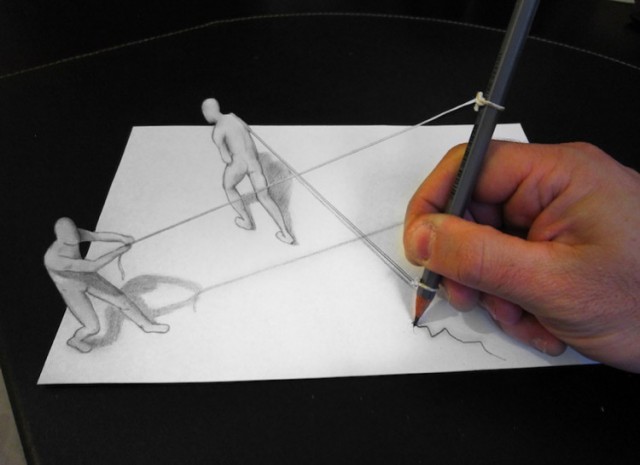 It seems that man is pushing the rope ! everything looks real !
Amazing 3D drawing No.3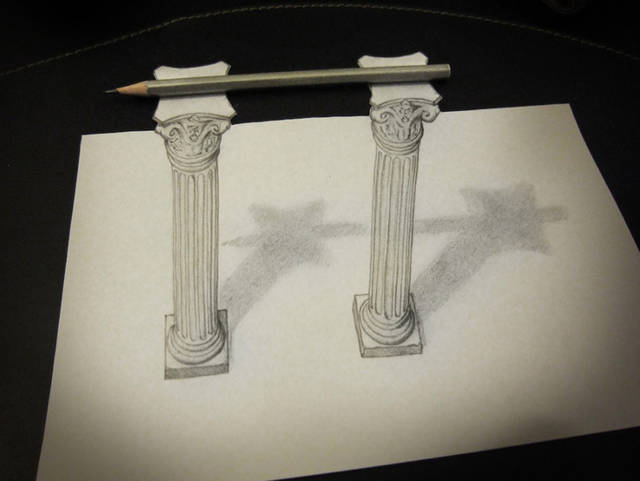 Amazing 3D drawing No.4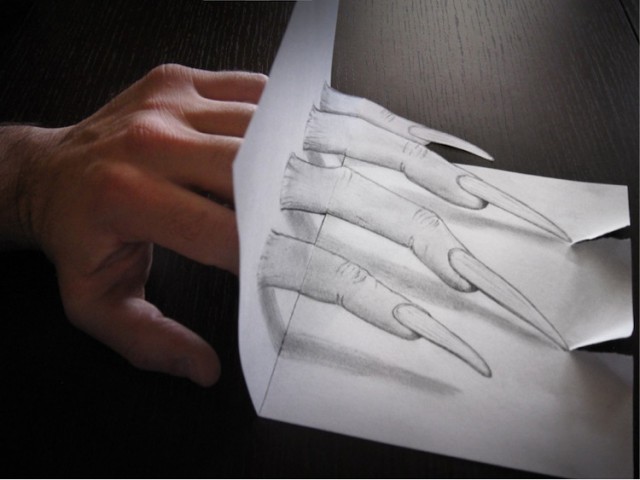 Amazing 3D drawing No.5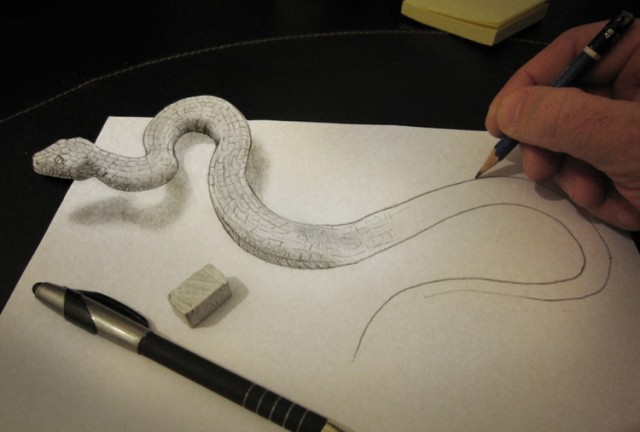 Amazing 3D drawing No.6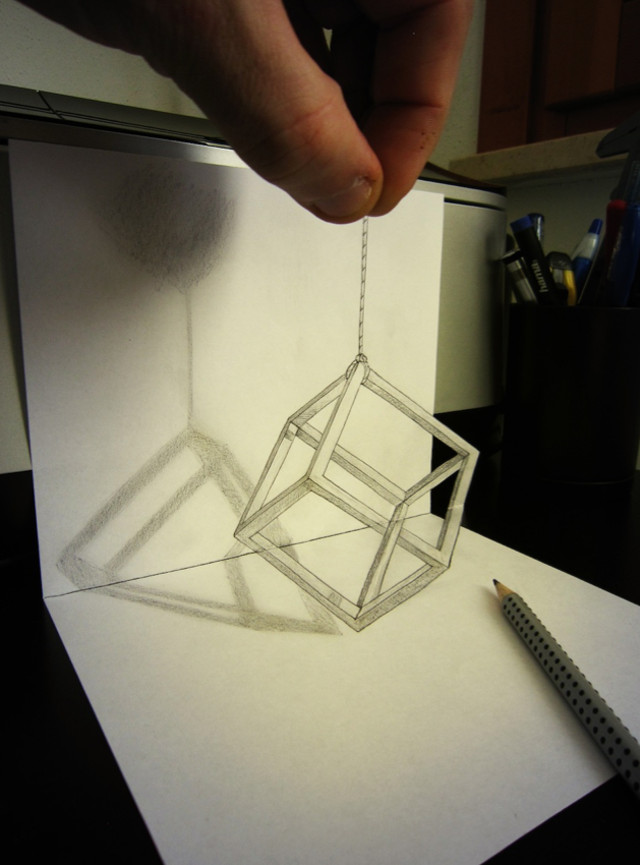 Amazing 3D drawing No.7